Home | Voting | Results | About
Select Vote Centers Open and Pop-up Events Start on Oct. 29
Thirty-seven Vote Centers open this Saturday from 8 a.m. to 5 p.m. throughout Orange County! Visit the map of voting locations on the Registrar of Voters website to find the locations closest to you.

The first of five pop-up voting events will also be held on October 29 from 8 a.m. to 5 p.m. at Garden Grove City Hall. Visit our website for the schedule for all five events.

In-person voting services will be available through 8 p.m. on November 8. At all Vote Centers and pop-up voting events, you can vote, get a replacement ballot, and receive language and general assistance. All locations are ADA accessible.



Bob Page
Registrar of Voters
Current Tweet
Missed the registration deadline and want to vote in the upcoming November 8, 2022 General Election? You can still vote by completing the Conditional Voter Registration process at our office or any Vote Center.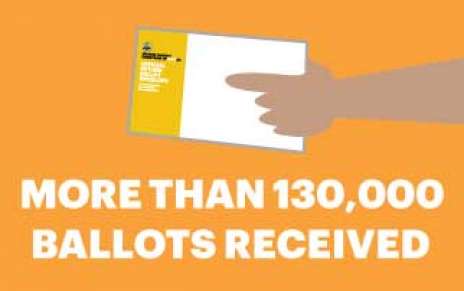 Early Voting Turnout
Since we mailed out ballots to all Orange County voters on October 10, more than 130,000 ballots have been returned to the Registrar of Voters through Monday, October 24.
If you haven't voted yet, you may return your ballot by mail, drop it off at any one of our 121 official ballot drop boxes, or bring it to one of our Vote Centers that open this Saturday. You can also vote a live, in-person ballot at any open Vote Center, including our Santa Ana office.
Voting in Orange County is easy and secure. You have until 8 p.m. on November 8 to cast your ballot.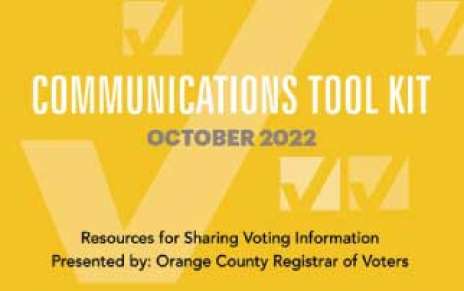 Our Communications Toolkit and Video PSAs Are Now Available
Will you help us share important election information with the community? Studies have found that voters trust some community leaders more than their Registrar of Voters.
To help you assist us, the Registrar of Voters has developed a Communications Toolkit that offers tools to help organizations communicate to their members or constituents about how to vote, key dates, and important services to ensure everyone has an opportunity to vote. These tools include social media posts, sample newsletter and website copy, infographics, and more. To access the toolkit, click here.
Our Video PSAs cover topics including the ways to vote and completing your ballot. You can download the videos for free and share them with your network.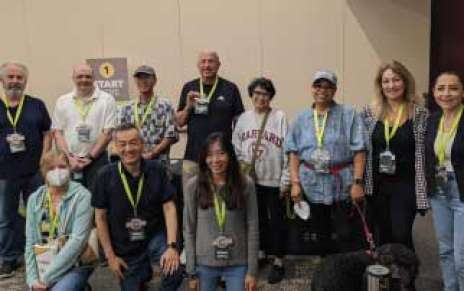 We All Help Secure Elections
The Registrar of Voters hires more than 1,000 members of the community to help conduct our elections. The people working in the Vote Centers, answering calls to the Voter Assistance Hotline, and collecting ballots from drop boxes are your neighbors, friends, and relatives.
We screen everyone we hire and provide them with several days of training to make sure your rights are protected, and your vote is counted.
You can help by making sure your voter registration is up to date, using our Voter Lookup Tool. Also, reading our weekly newsletter helps you stay informed so that you can share accurate election information with your community.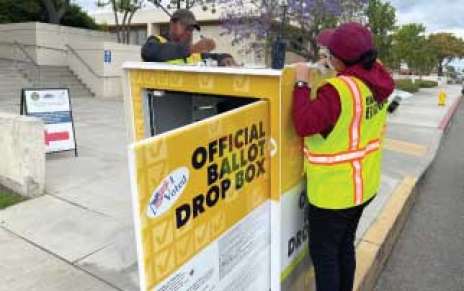 Ballot Drop Box Security
Starting this week, two-person ballot collection teams have increased their schedule for retrieving vote-by-mail ballots to seven days a week, which significantly exceeds State requirements. In addition to the frequency of our collection of ballots from our 121 ballot drop boxes, the Registrar of Voters protects vote-by-mail ballots deposited in our drop boxes by:
Buying drop boxes with reinforced steel walls that weigh more than 1,000 pounds
Installing the drop boxes in locations with high visibility
Bolting them to the concrete
Constantly communicating with and tracking the GPS location of our ballot collection teams when they're in the field
S H A R E N E W S L E T T E R
Current Voter Registration
1,816,644
Registration | Data | Results | Contact Us | Media