Home | Voting | Results | About
Vote Centers Are Open!
You don't have to wait until Election Day to vote in the 2022 General Election. Select Vote Centers opened on Saturday and additional Vote Centers will open on November 5. For the last four days of voting in this election, we will have 181 Voters Centers throughout the county.
The hours of operation for Vote Centers are as follows:
October 29 – November 4: 8 a.m. - 5 p.m.
November 5 – 7: 8 a.m. - 8 p.m.
November 8: 7 a.m. - 8 p.m.
Locate a Vote Center near you on our website.



Bob Page
Registrar of Voters
Current Tweet
Since we mailed out ballots to all Orange County voters, 221,002 ballots have been returned to our office. You may return your ballot by dropping it off at any one of our 121 official ballot drop boxes or 37 Vote Centers or by mail.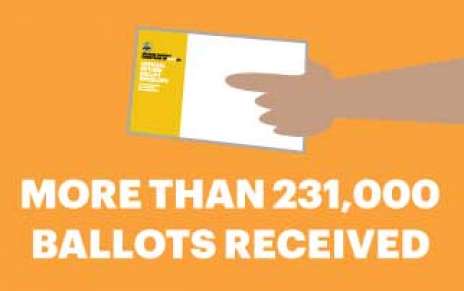 Early Voting Fast Facts
During the first two days of in-person voting at Vote Centers this past weekend, about 2,300 people cast a ballot.
And through October 30, more than 231,000 vote-by-mail ballots have been returned to the Registrar of Voters.
Did You Know: In this year's Primary Election, 16,915 of the 72,455 Vote Center ballots were cast early. And, 327,068 of the 564,042 vote-by-mail ballots counted were returned before Election Day.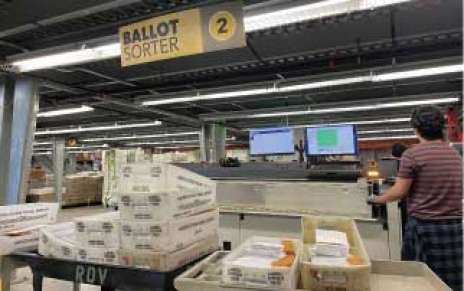 Election Integrity and Security
Under California law, voters have the right to authorize any person to return their completed vote-by-mail ballot to the Registrar of Voters. If you authorize someone to return your ballot, that person is required to sign your ballot envelope and return it within three days or by 8 p.m. on November 8, whichever is earlier.
The Registrar of Voters recommends you only authorize some you trust to return your vote-by-mail ballot and that you confirm the Registrar of Voters received your ballot using the OC Ballot Express ballot tracking service. You can sign up to receive a text message or email when your ballot is received and another when it is accepted for counting.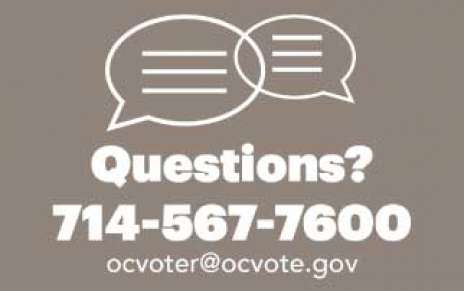 Who to Contact at ROV with Questions/FAQs
We know you may have questions about the upcoming election, and we're here to help. You can check out our FAQ page, contact us directly by calling 714-567-7600, or email us at [email protected].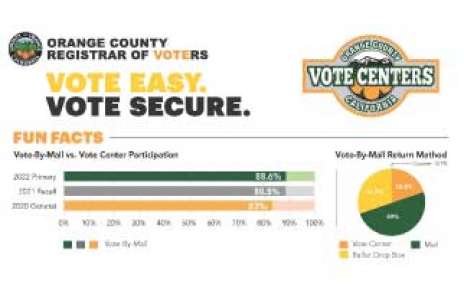 Toolkit and Videos Available in 5 Languages
For community organizations that want pre-written, pre-designed content to share with their members or stakeholders about the upcoming election, we offer a Communications Toolkit and informational videos in English, Spanish, Vietnamese, Chinese and Korean on our website. These tools cover topics that include the different ways to vote, completing your ballot, and upcoming deadlines.
S H A R E N E W S L E T T E R
Current Voter Registration
1,817,224
Registration | Data | Results | Contact Us | Media