Home | Voting | Results | About
Election Day is Tomorrow, November 8
Election Day is tomorrow! You can return your vote-by-mail ballot at any Vote Center or Ballot Drop Box in Orange County by 8 p.m. tomorrow, November 8.

You can also mail your voted ballot back to the Registrar of Voters. Just make sure the U.S. Postal Service will postmark it on November 7 or November 8 so it is eligible for counting.

You can also vote in-person at any of our 181 Vote Centers open today until 8 p.m. and tomorrow from 7 a.m. to 8 p.m.

Use our online mapping tool to find the Vote Centers and Ballot Drop Boxes in your neighborhood.



Bob Page
Registrar of Voters
Current Tweet
Today and tomorrow are the last 2 days to vote in the 2022 General Election! You may return your ballot at a ballot drop box or visit any OC Vote Center to drop off your ballot, register to vote, or vote in-person.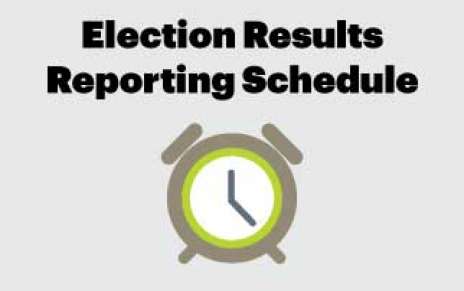 Election Results Reporting Schedule
After Vote Centers close at 8 p.m. tomorrow, November 8, the Registrar of Voters will start about 8:05 p.m. to post election results on our website.
The first results report will include votes from early returned vote-by-mail ballots. At 9:30 p.m. after votes from the Vote Centers start to be delivered to our Santa Ana headquarters, we will post updated results. The results will be updated every half hour until all Vote Center votes are posted.
We have a countdown clock on our Current Election Results page of our website so you can easily see when the next results report will be posted.
Access Your Voter Information Guide Online
If you need information about the election or the various contests, you can view your County Voter Information Guide on our website. Your County VIG includes candidate qualification statements from Congressional, State Senate, State Assembly, and local candidates and information about local measures.
Information about State propositions and candidates for statewide offices and U.S. Senator can be found in the State VIG on the Secretary of State's website.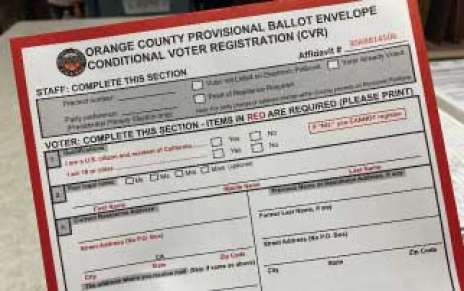 How to Register and Vote Provisionally
Even if you missed the voter registration deadline, you can still register and vote in this election. Come to any of our 181 Vote Centers, including the one in the Registrar of Voters' Santa Ana office, to fill out a conditional voter registration form before 8 p.m. on November 8. After completing the voter registration form, you will be issued a provisional ballot.
If you completed a voter registration form online, you must come to a Vote Center to complete the registration process and vote a provisional ballot.
If you have any questions on voting provisionally, contact us directly by calling 714-567-7600 or emailing us at [email protected].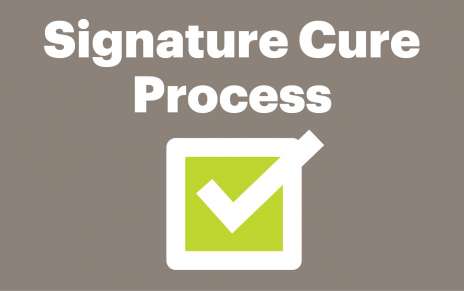 Did You Receive a Vote-By-Mail Cure Letter?
If you received an Unsigned Ballot Statement letter because you forgot to sign your vote-by-mail envelope or a Signature Verification Statement letter because the signature on your vote-by-mail envelope did not compare to your registration signature on file, you can return the required statement to our office through mail, email, or fax.
The statutory deadline for returning the Unsigned Ballot Statement or Signature Verification Statement to the Registrar of Voters is two days before we certify the results of the election. We recommend you submit your statement as soon as possible or by 5 p.m. on Tuesday, November 22, 2022 to meet the deadline.
S H A R E N E W S L E T T E R
Current Voter Registration
1,818,699
Registration | Data | Results | Contact Us | Media