Home | Voting | Results | About
Ballot Returns Ahead of 2012
With 11 days to go until the June 7th Primary Election voters are participating in higher rates than in 2012. Vote-by-mail ballot returns are tracking ahead of 2012 by (on average) 6.4%. In the 13 days since we began to receive ballots we have received 149,840 versus 140,800 for the same period in 2012.



Neal Kelley
Registrar of Voters
Current Election NewsClick
Orange County's Voting Tip of the Day: Be careful to not include two ballots in your envelope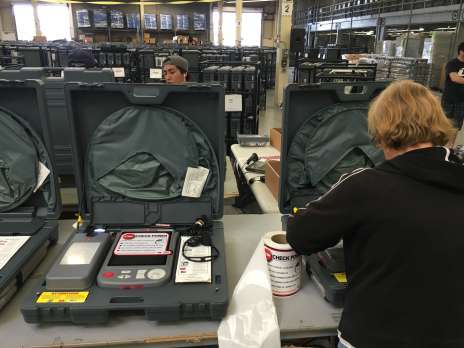 Voting Booths Receiving Final Checks
We will begin to deliver voting booths to Orange County polling places beginning tomorrow. Nearly 9,000 voting booths will be delivered to just under 1,100 polling places. Final checks, security seals and cleaning precede loading onto semi-trucks.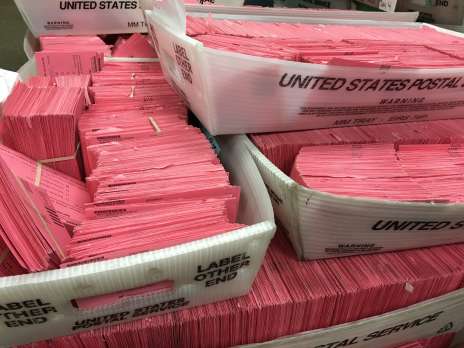 No Party Preference Voters Crossing Over
In April we sent out postcards to hundreds of thousands of voters throughout Orange County. These cards asked NPP voters what type of ballot they would like to vote (they have four choices – vote a non-partisan ballot, Democratic, American Independent, or Libertarian. As of today 31,462 NPP voters have requested to vote a ballot other than a non-partisan ballot.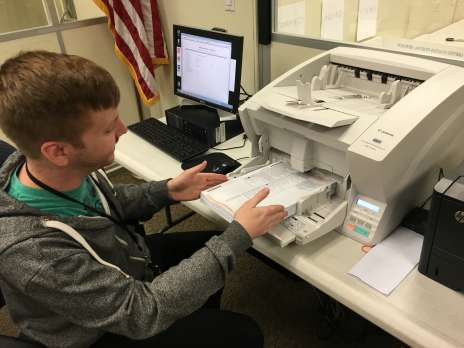 Ballot Scanning Underway
We began scanning ballots for the June 7th Primary Election earlier this week. As of this morning we have scanned 87,453 vote-by-mail ballots. Most of the ballots are marked properly although about 500 will require duplication (because they were marked in light pencil, or they were marked outside of the vote targets).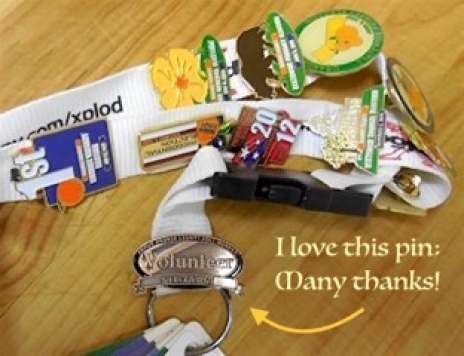 Poll Worker Recognition Grows in Popularity
We started a new program to recognize our most loyal poll workers. We've sent over 2,000 recognition notices along with a custom pin (recognizing their service in increments of 5 elections served up to 20 elections served). This photo is from a poll worker who sent us a thank you note - proudly displaying their new pin!
S H A R E N E W S L E T T E R
Current Voter Registration
1,394,263
Registration | Data | Results | Contact Us | Media