Home | Voting | Results | About
25,785 Ballots Scanned Today
The June 7th Primary Election does not end on Election Day. A record 100,000+ vote-by-mail ballots were dropped off at polling places on Tuesday. Vote-by-mail requests were up 37% since 2008 - many of these new vote-by-mail voters have transitioned from in-person voting, which is why many of them are being dropped off. We will be working through the weekend on ballot preparation and counting.



Neal Kelley
Registrar of Voters
Current Election NewsClick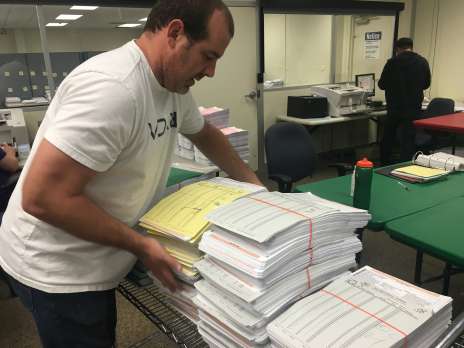 325,686 Ballots Scanned to Date
As of this afternoon we have scanned nearly 326,000 ballots (and tallied those results). Our scanning operations include signature checking, precinct sorting, automated extracting, scanning preparation and finally scanning. It is a multi-step process designed to ensure 100% accuracy and high quality. The next few days will include the last of the ballots dropped off at polling places.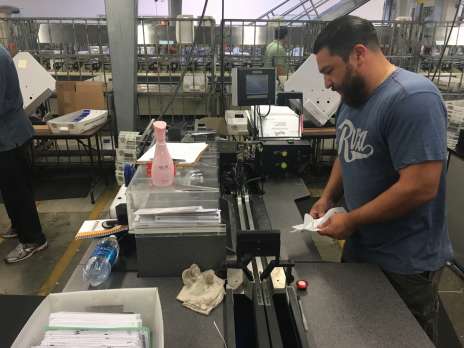 Ballot Extraction Continues on a Brisk Pace
Our ballot extraction teams operate four automated extractors and consist of two individuals per machine. These extractors were added over the last few years and have reduced the cost of extracting ballots by tens of thousands of dollars. Our operators have to maintain focus hours at a time to ensure proper extraction and to maintain precinct sorts.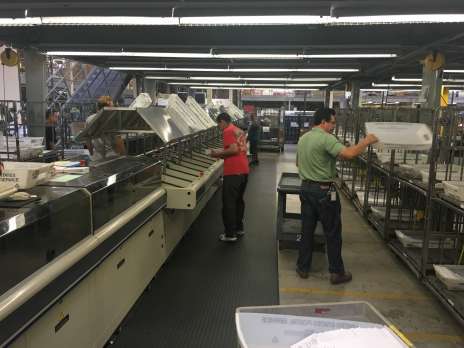 Sorting Ballots Received After Election Day
Under new laws in California ballots must be included in the count for an election if they were postmarked and mailed on or before Election Day (and received up to 3 days after Election Day). Today we received 604 eligible ballots that fall into this category. We will do one last pick up at the post office this evening at 8 p.m. to include any last minute eligible ballots.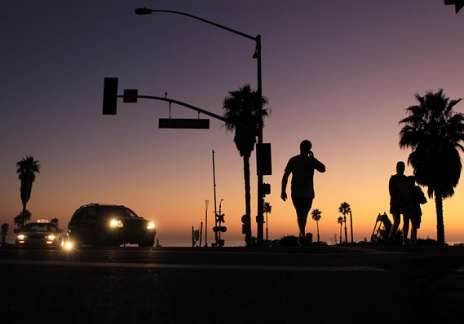 Blackout on Election Night - Literally
On Election Night, seconds before we were prepared to post our first results at 8:05 p.m. - all power was lost in our building. Within seconds our back up plan kicked in as our industrial generator moved us to back up power. All of our election tally systems are protected by UPS devices - ensuring uninterrupted operation. However, our online systems inadvertently went down but we were able to transition to a back up system within two minutes. Pre-election planning and contingency plans were successfully deployed.
S H A R E N E W S L E T T E R
Current Voter Registration
1,395,148
Registration | Data | Results | Contact Us | Media