Home | Voting | Results | About
Current Election NewsClick
Orange County's Voting Tip of the Day: Voting early can save you delays on Election Day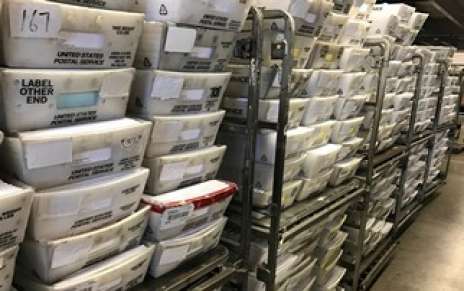 Vote-by-Mail Ballot Returns Remain Strong
As of this morning we have received 244,000 ballots – that's an increase of 2.64% over 2012 at the same time period. Despite the heavy volume we are on track to report all mail ballots received as of November 7th at 8pm on Election Night.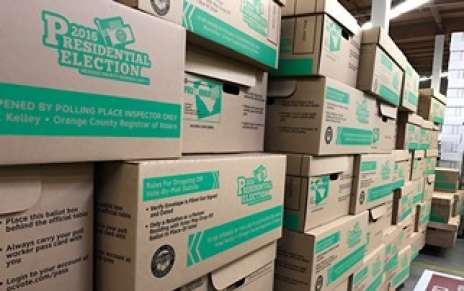 Election Day Supply Boxes Ready for Action
In the coming week we will finalize the election supplies (and packaging) that poll workers will use on November 8th. These critical supply boxes, that also serve as ballot boxes, will be delivered to poll workers beginning November 3rd.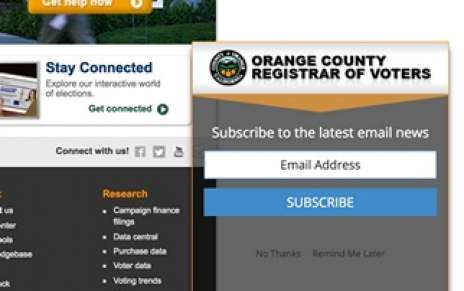 Sign Up for Election Night Returns
In addition to daily communication from our office you can sign up to receive customized Election Night returns delivered right to your inbox. With just a few clicks you'll be tied into the most up-to-date inside information on the preparation for the upcoming election. Sign up at ocvote.com!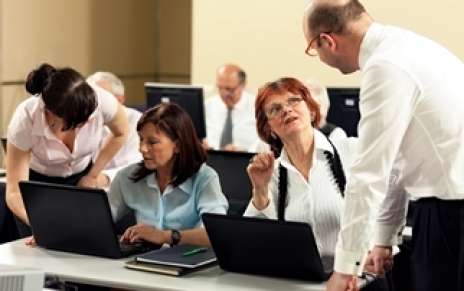 Field Coordinator Training Underway
We are in the process of training over 250 field coordinators that will be assigned to support Election Day operations. These coordinators, each assigned 4-5 polling places, provide additional management and support to our 1,100 polling place Inspectors. They are key to ensuring a smooth operation on Election Day.
S H A R E N E W S L E T T E R
Current Voter Registration
1,535,994
Registration | Data | Results | Contact Us | Media