Home | Voting | Results | About
Special Poll Worker Recognition
We're recognizing our most loyal volunteer poll workers with customized pins acknowledging their service in increments of 5, 10, 15 and 20 years. Encourage your family or friends to volunteer at ocvote.com/volunteer.



Neal Kelley
Registrar of Voters
Current Election NewsClick
Voting System Test for Lake Forest Special Recall Election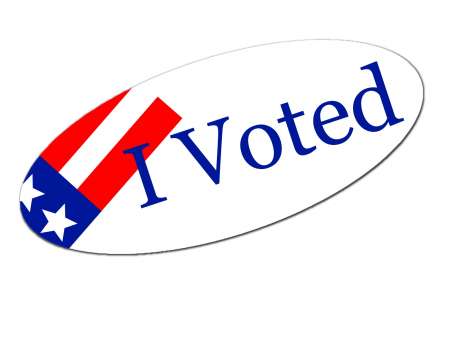 Vote Early at a Vote Center
As an option for those not wanting to go to a polling place on Election Day, we will be operating 5 early vote centers throughout Orange County beginning May 26th. Tentative sites include Fullerton, Costa Mesa, Santa Ana, Mission Viejo and Irvine.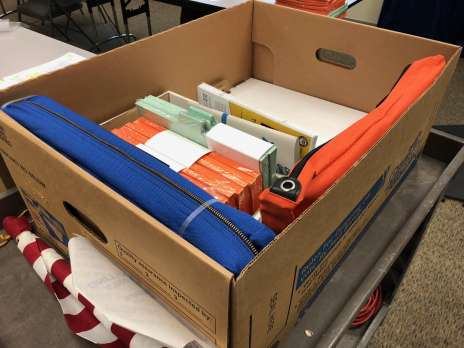 Even More Improvements to Election Supply Box
Our poll worker supply box is a dynamic project - we continue to improve it each election. In June poll workers will see new streamlined packaging and new labels to make set up a breeze.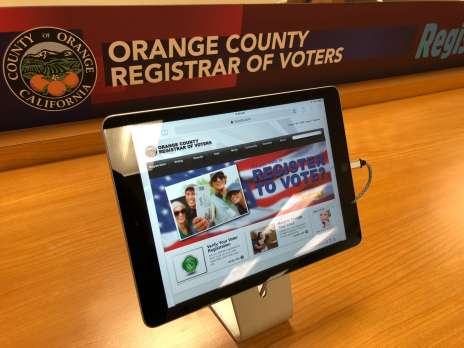 New iPad Registration Tablets for Voter Registration
We've installed tablets in our lobby to make registering to vote fast and easy. These tablets allow voters to check their registration or initiate a new registration. Full service for voters with disabilities is also available.
S H A R E N E W S L E T T E R
Current Voter Registration
1,450,310
Registration | Data | Results | Contact Us | Media