Home | Voting | Results | About
Longer Ballot Ahead for June
Our preliminary review as we work through the assembly of the ballot is that most ballots will be three physical sheets of paper (front and back). This means that postage requirements will be $.71.



Neal Kelley
Registrar of Voters
Current Election NewsClick
Heads Up OC Voters - 3-Page Ballot Likely for June 2018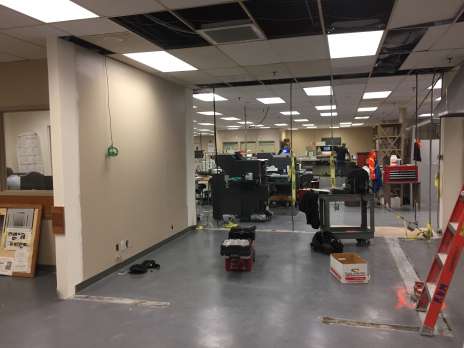 Modernization of Our Printing & Graphics Division
The transformation of our Printing and Graphics division is underway. Construction is taking place to make room for our new industrial inkjet web press technology – allowing us to expand our election printing capabilities.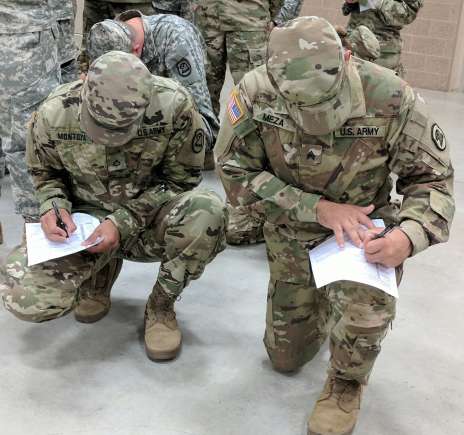 Military and Overseas Ballots
We're almost ready to send our military and overseas ballots. What's unusual for this cycle is that the SD29 and SD32 contests have filing deadlines past the normal time to send early ballots – we expect to begin delivery in the next few days.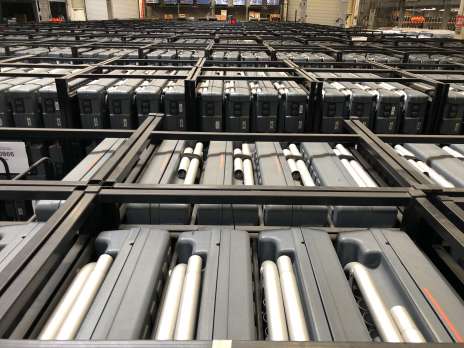 Voting System Equipment Maintenance
We have spent the last few months preparing our voting system for deployment in the June Primary. 11,000 pieces of equipment have been serviced and prepared for voting in June.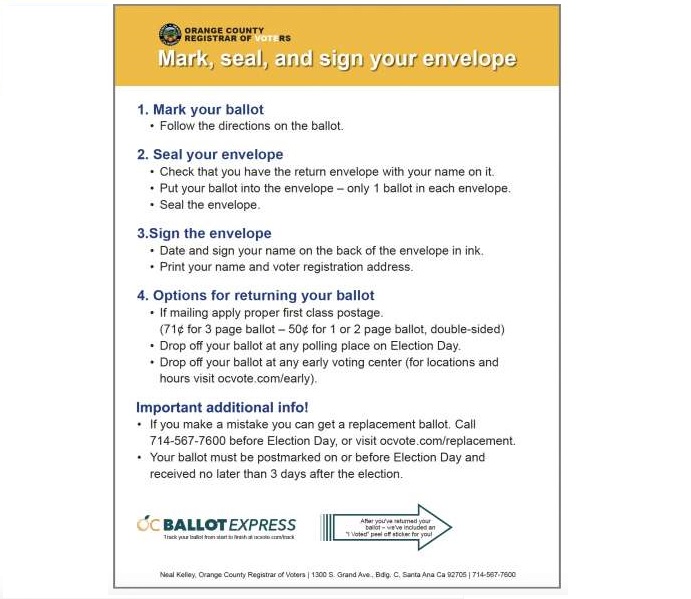 New Ballot Instructions = Easier-to-Use
We've converted our old vote-by-mail instructions into simple, plain language – providing voters the essentials of what they need to know, without the added (unnecessary) language. Simple and easy-to-understand.
S H A R E N E W S L E T T E R
Current Voter Registration
1,454,932
Registration | Data | Results | Contact Us | Media