Home | Voting | Results | About
Pop Up Voting in Full Swing
We launched our mobile "pop up" voting unit this morning at the Santa Ana Civic Center. This travelling Vote Center offers all voting services, including in-person voting, ballot drop-off, ballot replacement, voter registration, and more.



Neal Kelley
Registrar of Voters
Current Election NewsClick
Heads Up OC Voters - 3-Page Ballot Likely for June 2018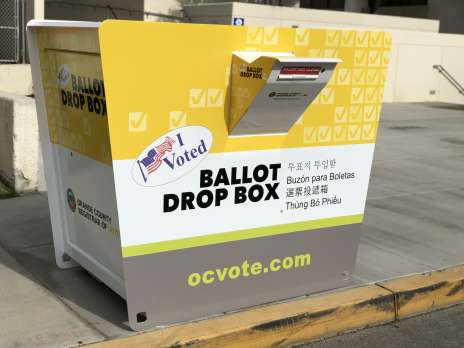 Ballot Drop-Box Now Open for Business!
Our new drive-up ballot drop-box is open at our Santa Ana offices. Voters can walk up, or drive up to this secure ballot drop-box, located in the heart of Santa Ana. We are tracking usage closely as we plan to revisit the vote center discussion in 2019.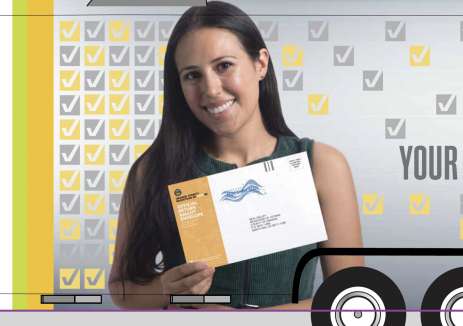 Meet Newport Beach Voter Alexandra Sheldon
Alexandra is one of three new faces that are a part of our new voter communication tools. Focusing on election security and the voter experience, this communication platform will be visible to thousands of voters through a variety of channels.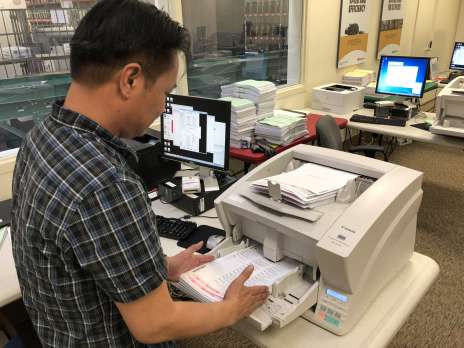 Ballot Opening and Scanning Continues
As of this morning we have received 97,850 ballots – we began opening and scanning these ballots earlier this week. At this same time period in June 2016 we had 117,488 ballots (16% behind) and in 2014 we had 73,667 (32% ahead).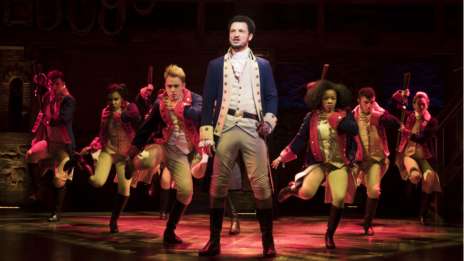 Next Stop for our Pop Up Voting: Hamilton!
We will be at the Segerstrom Center for the Arts on Saturday for the matinee and evening production of "Hamilton". Our Vote Center will be located in Argyros Plaza. Voters do not need to be attending the play – any Orange County voter can vote!
S H A R E N E W S L E T T E R
Current Voter Registration
1,481,141
Registration | Data | Results | Contact Us | Media