Home | Voting | Results | About
Closing in on Election Certification
We have completed the final processing of provisional ballots. We continue to conduct quality control checks on all processes to ensure all ballots have been accounted for and included if eligible. Our plan is to certify the election on Monday.



Neal Kelley
Registrar of Voters
Current Election NewsClick
Public Notice of Random Draw for Statewide Primary Election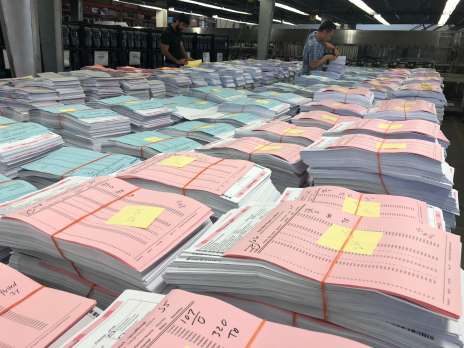 Ballot Pulling Continues
What happens when a voter does not return the second, or third page of their ballot? We go on the hunt - as seen in this photo we search through all ballots to ensure the ballot page was not missed during the initial scanning - a very tedious, but necessary process.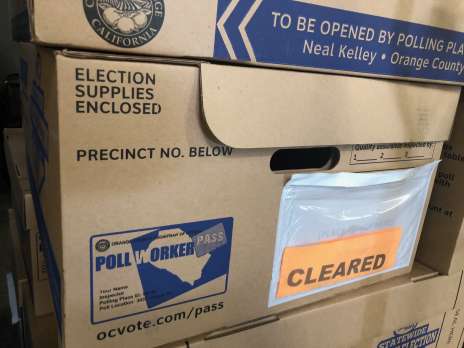 Physically Clearing All Election Containers
Prior to certifying any election we meticulously search through every container used in the election multiple times to ensure they are clear of any ballots or election materials.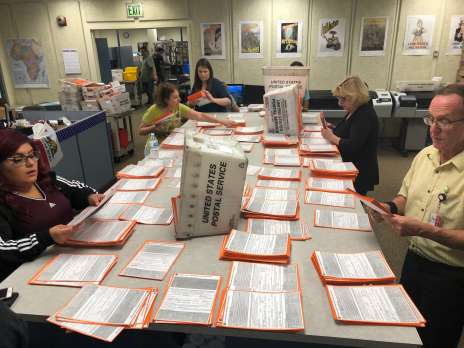 Final Provisional Sweeps
As a part of the final provisional ballot process we physically go through every envelope to confirm that it has been processed prior to the final certification (as seen in this photo).
S H A R E N E W S L E T T E R
Current Voter Registration
1,481,197
Registration | Data | Results | Contact Us | Media