Home | Voting | Results | About
Ballot Returns Strong During Past Week
Ballot returns surged during this week, but still lag behind November 2016 by 31%. Comparisons to 2014 have dropped slightly to 62% from 71% a week ago. To date we have received 192,580 (and at the same time period in 2016 we had 254,448 and in 2014 it was 118,861).



Neal Kelley
Registrar of Voters
Current Election NewsClick
Public Notice of Random Draw for 32nd Senate District Special Election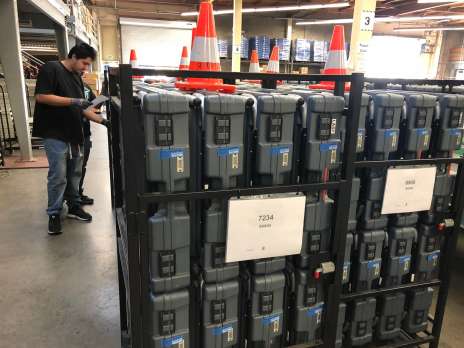 Voting Booth Deliveries Begin Tomorrow
Voting booth deliveries will begin tomorrow throughout Orange County. We will be working for nearly 10 days transporting about 10,000 booths to 984 polling places. The actual booth controller stays in the custody of the Inspector until Election Day.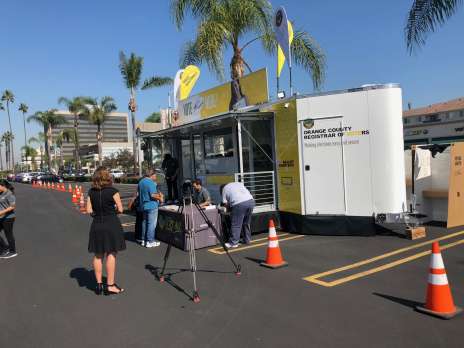 Mobile Vote Center Voting Underway
Our "Pop-Up" mobile voting is currently underway in Santa Ana at the MainPlaceMall (located at the corner of Main Street and Town and Country). Our mobile unit will be traveling throughout the County for the next 10 days with day-long stops providing full-service voting options. The complete schedule is online at ocvote.com/early.
S H A R E N E W S L E T T E R
Current Voter Registration
1,557,778
Registration | Data | Results | Contact Us | Media