Home | Voting | Results | About
Current Election NewsClick
Public Notice of Random Draw for November General Election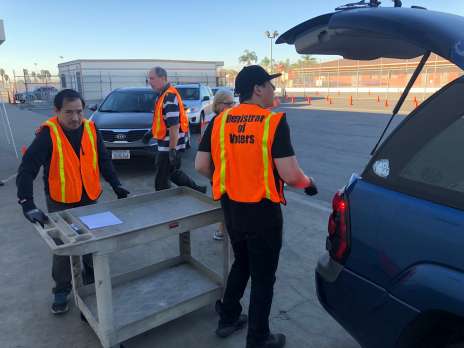 Polling Place Supply Pick Ups Underway
Our popular reservation system for polling place Inspectors to pick up their supplies early has hit record numbers. We have nearly 600 reservations for early pick up, compared to the usual 400 - yesterday alone 375 Inspectors picked up their supplies.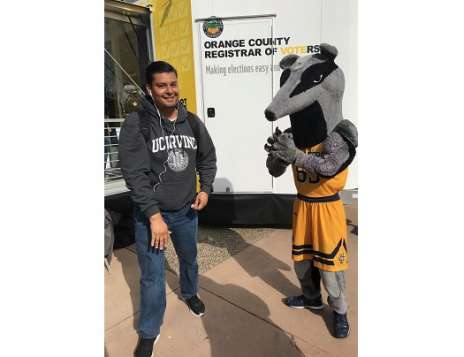 Pop-Up Voting on Orange County Campuses a Hit
In recent days we have been at UCI, Saddleback College and Cal State Fullerton. Turnout on these campuses is within (on average) -10% of the turnout during the 2016 presidential election. UCI had 622 voters, Saddleback College, and CSUF 207.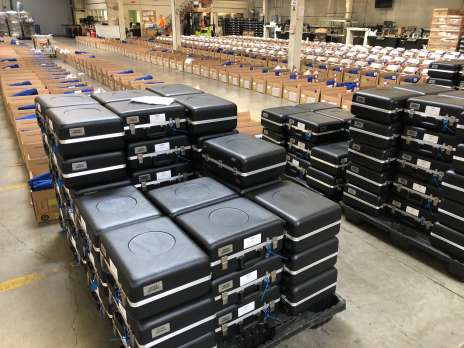 Polling Place Electronic Control Stations
All of the equipment for Tuesday's election has been prepared, sealed, checked and re-checked. The electronic control system for voting booths (seen here in the black cases) are being transferred to polling place Inspectors over the next few days. These remain in the custody of the Inspectors until Election Morning.
S H A R E N E W S L E T T E R
Current Voter Registration
1,560,153
Registration | Data | Results | Contact Us | Media