Orange County, CA Elections to Pilot Additional Ballot Tracking Technology
New technology will allow voters to receive instant ballot status notifications when a ballot is deposited into a drop box
About the Ballot Drop Box Scanner
The ballot drop box scanner is installed at 9 locations throughout the County, and it provides an additional option for a voter to scan the ballot before depositing it into the ballot drop box. This is an optional step available for voters and does not effect whether the ballot is counted, and it will still be tracked when received by our office. By using this scanner, you can see that it was scanned when you view your ballot tracking status on our website at ocvote.gov/verify . Additionally, if you sign up for Orange County's OC Ballot Express service, you will receive a text or email shortly after you scan the envelope. Orange County is piloting this technology for the 2022 Statewide Direct Primary Election for evaluation purposes only. 
How to Use the Ballot Drop Box Scanner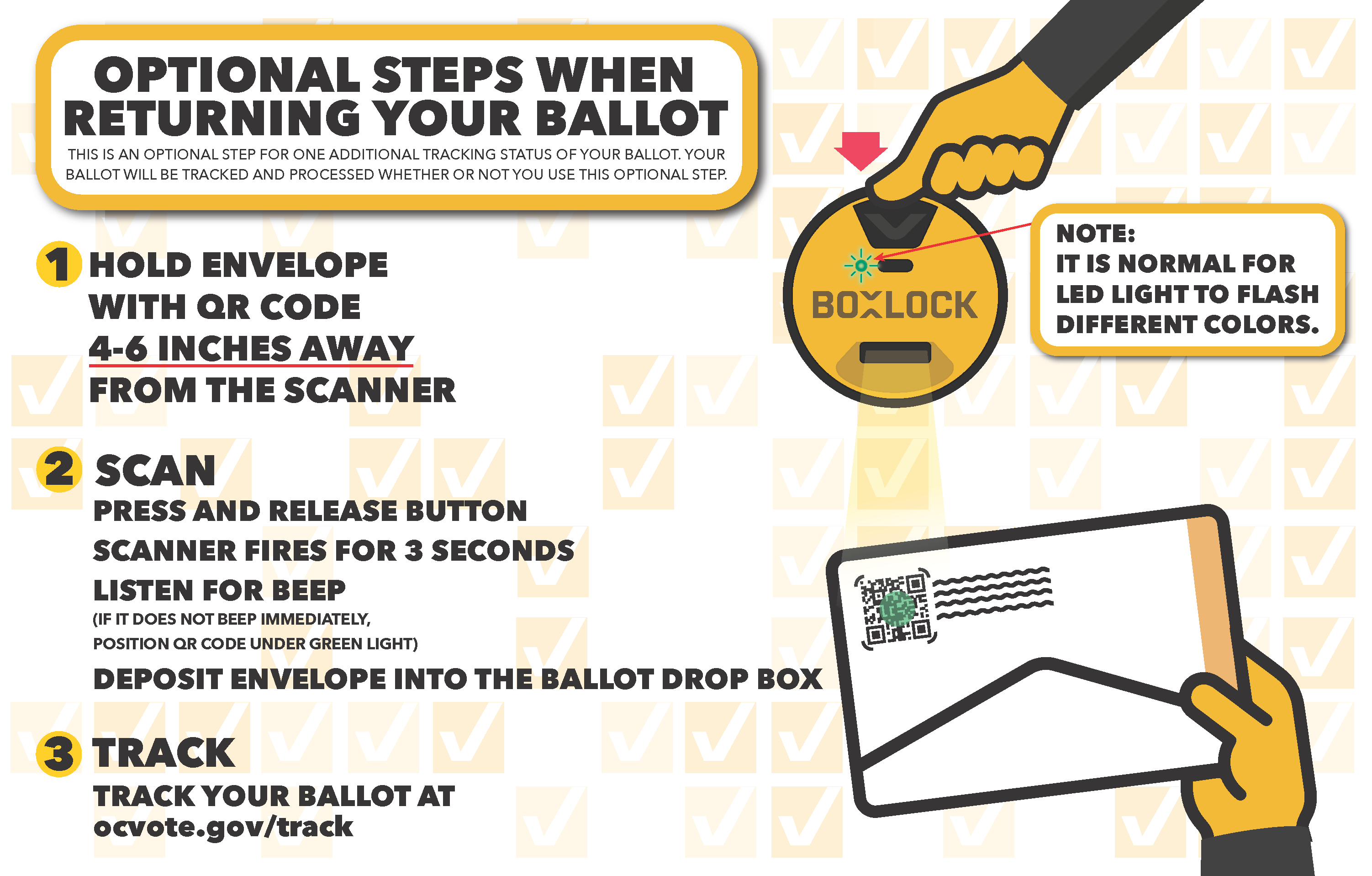 OC Ballot Express
Track your ballot from start to finish. Using Ballot Express, you can view the status of your ballot through the entire mailing process and see the status of your returned ballot. You can also sign up for updates through text and email.